As you know, REF is a 23-years old not-for-profit trust, working in the field of radiology education, started by Dr. Ravi Ramakantan and Dr. Bhavin Jankharia with help from many other radiologists.
The In-Reach program is the opposite of an Out-Reach program. REF has been actively promoting lectures, CMEs, workshops by radiologists from the US and the UK primarily, usually of Indian origin, whenever they travel to India for social or other reasons. These programs enrich Indian radiology residents and consultants and we believe allow radiologists from outside India to share their knowledge within the Indian subcontinent.
REF has now created a formal structure for In-Reach Programs. Any radiologist, willing to teach in any part of India, whether it is a single lecture for an hour or so, or for an entire day or a couple of days or even more, can reach out to us and REF will pair you with a counterpart in that city, who will take care of the local logistics. REF will provide overall support and coordination.
The travel and local stay will be the responsibility of the traveling radiologist. However, if the radiologist is traveling to another city at REF's request, then economy class airfare and local hospitality at a 3-star or better hotel will be taken care of by REF.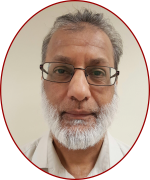 30 May, 2021 – Cartilage Tumors
Speaker – Dr. Asif Saifuddin
Sr Consultant MSK Radiologist – Royal National Orthopedic Hospital, Stanmore, UK
Interests – MSK MRI, MSK tumor imaging, bone biopsy
Radiology Lead for London Sarcoma Service
300 publications and more
Book – Musculoskeletal MRI – 2nd edn – 2016
Join here: https://us02web.zoom.us/j/84776059587?pwd=a3JtYUpiWlBqcVQ1Z0NUZ1gxZ2Z2Zz09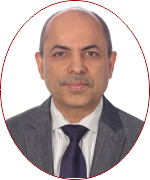 23 May, 2021 – Hepatobiliary Contrast Imaging
Speaker – Dr. Mukesh Harisinghani
Prof of Radiology, Harvard Medical School
Director of Body Translational MRI, MGH, Boston
Abdominal Radiology for 20 years
200 peer reviewed papers, 5 textbooks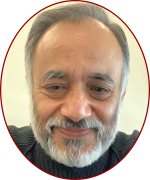 21 Mar, 2021 – Sonography of Neck Masses
Speaker – Dr. Anil Ahuja
Emeritus Profession, Dept of Imaging & Interventional Radiology, Chinese University of Hong Kong, China
Director of Imaging at Union Hospital, Hong Kong
350 peer reviewer articles
12 books
07 Mar, 2021 – Clinical MRI of Musculoskeletal Tumors
Speaker – Dr. Shivani Ahlawat
Assoc Prof, Russell H. Morgan Dept of Radiology & Radiological Sciences in Johns Hopkins School of Medicine
Musculoskeletal Imaging Fellowship Director
Expert – High Resolution MRI of Peripheral Nerves
Chair – Imaging Working Group for Response Evaluation inNeurofibromatosis and Schwannomatosis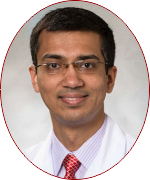 28 Feb, 2021 – Immunotherapy: What the Radiologist Needs to Know
Speaker – Dr. Atul Shinagare
Assoc Prof, Harvard Medical School, Boston
Chief, Abdominal Imaging & Intervention, Brigham Health
Interim Chief, Cancer Imaging, Dana-Farber Cancer Institute
Member, SAR RCC & Uterine/Ovarian cancer DFPs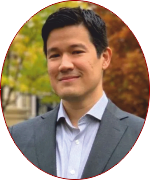 27 Feb, 2021 – Radiation Dose & Risk
Speaker – Dr. Nicholas Shkumat
Medical Physicist
Asst Prof, Univ of Toronto
Hosp for Sick Children, Dept of Diagnostic Imaging, Toronto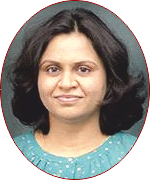 21 Feb, 2021 – Unrepaired CHD Presenting in Adulthood
Speaker – Dr. Prachi Agarwal
Professor of Radiology at University of Michigan
Division Director of Cardiothoracic Radiology
Co-Director of Congenital Cardiac MRI at Mott Hospital
Research Focus: Cardiac & Thoracic Imaging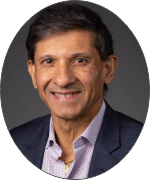 14 Feb, 2021 – Simplified Approach to Lymph Nodes of the Neck
Speaker – Dr. Suresh Mukherji
Clinical Professor: Marian University
Director of Head & Neck Imaging: Proscan Imaging
Regional Medical Director: Envision Physician Services
Medical Director: Economic Alliance of Michigan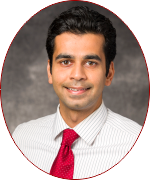 07 February, 2021 – Locoregional Therapies in Hepatic Malignancies
Speaker – Dr. Siddharth Tavri
Assistant Professor, Interventional Radiology, University Hospitals & Case Western Reserve Univ, School of Medicine, Cleveland, USA
Teacher of the Year Award – 2018, 2020
NEW DAD as of Dec 01st, 2020
View the recorded version here soon.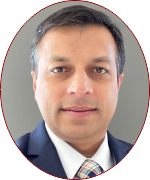 31 January, 2021 – Neck and Airway Emergencies
Speaker – Dr. Miral Jhaveri
Associate Professor, Director of Neuroradiology, Vice-Chair, Dept of Diagnostic Radiology, Rush Univ Medical Centre, Chicago, USA
Author & Editor – Diagnostic Imaging – Brain, StatDx & RadPrimer
29 Jan, 2020 – Ruby Hall Clinic Radiology & REF In-Reach with Dr Achala Vagal
The REF In-Reach Program held on 29th Jan, Wednesday hosted by Ruby Hall Clinic Radiology, headed by Dr Avinash Nanivadekar had Dr Achala Vagal (Vice Chair of Research, Prof of Radiology, University of Cincinnati Medical Center, Cincinnati) as the key speaker. This interactive meeting was attended by 25 radiologists, physicians and neurologists and centered around stroke imaging and treatment practices.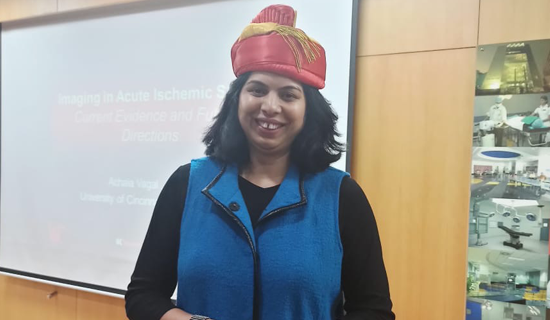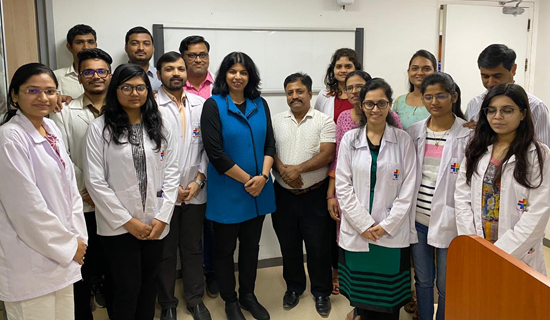 19 Jan, 2020 – LTMMC & REF In-Reach with Dr Suresh Mukherji
This one day program was conducted by REF in collaboration with the Radiology Department of LTMGH, Sion, headed by Dr. Anagha Joshi.
The chief faculty for the program was Dr Suresh Mukherji who is a world renowned name in Head and Neck Imaging. He is currently Clinical Professor: Marian University, Director of Head & Imaging: Proscan Imaging, Regional Medical Director: Envision Physician Services, Medical Director: Economic Alliance of Michigan. The other speakers at the event were Dr Varsha Joshi from Hyderabad and Dr Anagha Joshi, Dr Supreeta Arya and Dr Kartik Ganesan from Mumbai.
It was a dedicated program on Head and Neck Imaging with a series of didactic lectures. There were around 212  delegates around the country who could freely interact with Dr Suresh Mukherji during the event.
The key objectives of the course were
To provide a comprehensive review of the imaging anatomy and pathology in Head and Neck.
To enable the delegates to deliver clinically relevant and focussed reports.
18 Jan, 2020 – KDAH & REF In-Reach with Dr Manohar Shroff
The REF In- Reach program on 18th Jan 2020 hosted by the Radiology Dept of Kokilaben Hospital featured a session on Pediatric Neuroimaging with Dr Manohar Shroff, Radiologist in Chief at the Sick Kids Hospital, Toronto. Dr Shroff's three talks generated huge interest in the audience and included imaging of Autoimmune Encephalitis, Pediatric Epilepsy and Non-Acidental Injury. As the talks were very clinically oriented, the Q and A session was very engaging. The audience of about 50 included radiologists, pediatricians, neurologists and neurosurgeons. In his talks Dr Shroff extensively covered current literature on the subject and illustrated the theory with excellent real – life cases. Post lunch, Dr Shroff participated in a case review session that included cases of epilepsy , inborn errors of metabolism, infections, tumors and stroke in children. It was a superb half day session that covered hot current topics in Pediatric Neuroimaging.
REF has conducted multiple In-Reach programs in the past with radiologists such as Drs. Suresh Mukherji, Avneesh Chhabra, Dushyant Sahani, Jay Parikh, Srinivasa Prasad, Fereidoun Abtin, Hero Hussain, Manu Shroff, Erika Mann, Govind Chavan, Gaurang Shah, Vikram Dogra, Ruben Kuzniecky and many more…